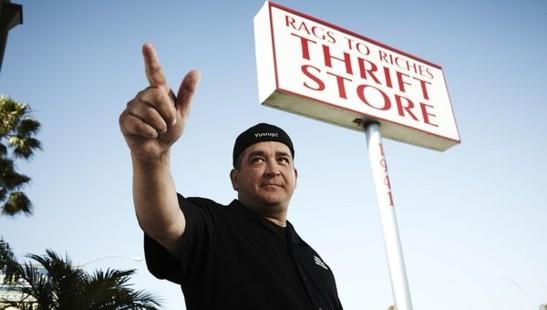 Notorious storage locker buyer from the hit A&E show Storage Wars, he's known for his tenacity and his signature 'yuuuuuuup' to bidding. However, he may walk from the show if there isn't more money and respect for him.
Dave Hester
told
TMZ reporters
when they caught up with him in Los Angeles, that the A&E executives haven't got him in a contract for next season. The Storage Wars regular owns Rags to Riches, a consignment shop in Costa Mesa and is known as The Mogul on the show. Plans are to close the shop and focus solely on his new
auction house venture
. He has been buying up storage units and lockers for 25 years.
A&E are in contract negotiations with Dave, but there has been no agreement on terms. Currently little is known how it will progress if Dave doesn't sign. Sure replacements can be made, but he's a main character that plays to the audience well.