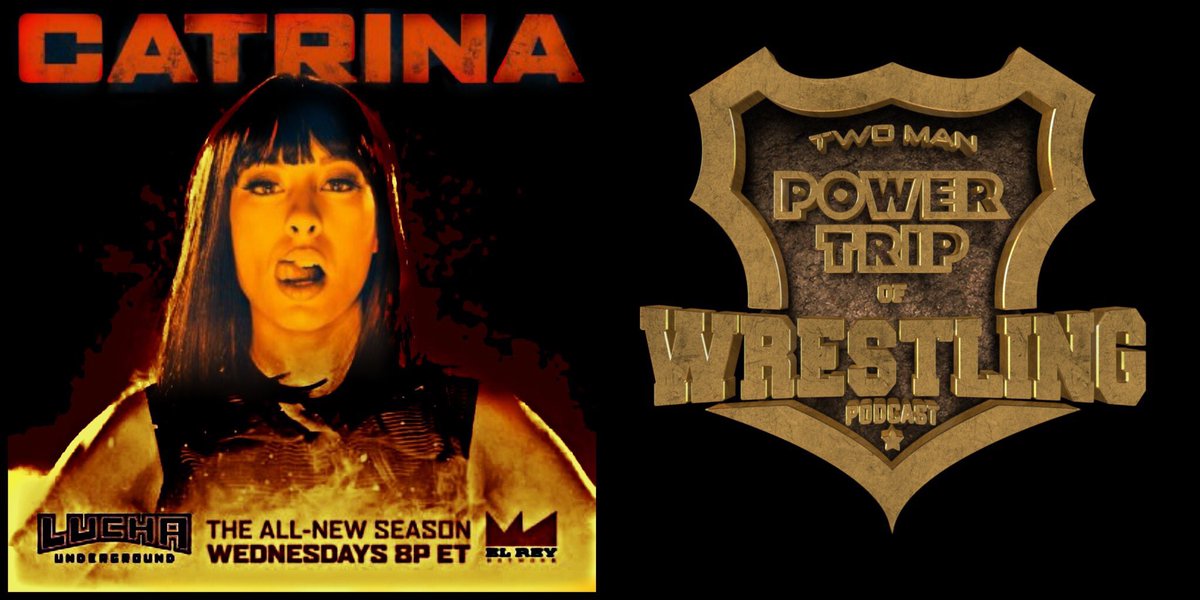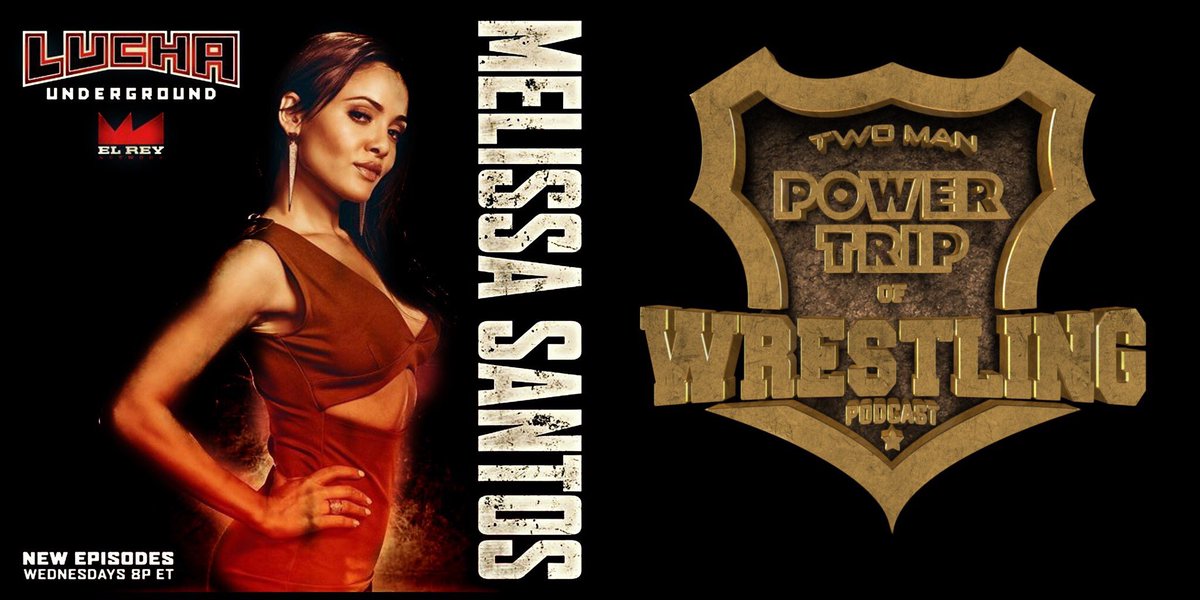 Episode #217 of The Two Man Power Trip of Wrestling features a huge double dose of Lucha Underground as we welcome both
Melissa Santos
&
Karlee Perez
aka Catrina. The following except features Catrina's view of how her character has evolved over the first three seasons of the El Ray Network standout show and how the freedom to pitch ideas to the writers helped her bring her trademark "lcik of death" to television screens every week. The full episode can be downloaded at this link.
Full Episode Download Link:
https://www.podomatic.com/podcasts/tmptow/episodes/2016-11-14T21_00_00-08_00
Two Man Power Trip of Wrestling: Lucha Underground's Catrina FULL INTERVIEW:
Is she satisfied with how her character has been portrayed thus far:
"Definitely. I want to be challenged, I want layers to her and I am grateful that they trusted me with that in Season 2 and now the build-up in Season 3. I've been able to show different things with Catrina in each season and not just stay like singular and I love it. I love that they are bringing all those things to the table and are able to play with it."
The origin of the lick of death:
"I get asked that quite a bit and our show-runner Eric (Van Wagenen) and even (Chris) DeJoseph come up to me after certain days and are like so do you wish that you have thought of something else than the "lick of death"? And you are going to see one this season where you are like "WHOA" Carlee because Catrina just went to a whole other level and that will be coming up and airing soon. But I wanted from day one of stepping foot into Lucha (where) there were only like literally six of us there and it was the first day I met Mil (Muertes) that they gave me a paragraph of Catrina. It was a small paragraph of this evil seductress type and I thought there has been a lot of characters like that not in so much the wrestling industry but in entertainment so how could we put a twist to it and you kind of have a Poison Ivy thing with the kiss but a kiss is generic. So what if I lick my victims (laughing)? I'll own it, so what if I lick them and that was my mark? DeJoseph said alright and let's try it and the next thing you know we got the "lick of death" to work."
Her on-air chemistry with Mil Muertes:
"Our chemistry is spot on with me and him. I think that oozes off the camera. Me and Mil just kind of from day one respected each other's ideas and opinions and you have to with two people and with Mil as a monster, he has to give to me and I have to give to him to make what we are doing believable. I don't feel over-powered by him when I am standing next to him and there are times when he gives that back to me where I have the power but this monster is standing next to me. He respects Catrina and the strong women she is and I respect the fact that he is my monster and he does what I say but I also know that he can destroy me (laughing). So it is a back and forth battle that is intriguing but kind of keeps the chemistry between us strong."
Is it good that the writers actually listen when an idea is pitched?
"It definitely is. Look at what it has developed into. Some people need more guidance and help and what to bring to the table for their character but other people just know what they can pull out of them and nobody is going to know better than yourself. Everything with the scripts and ideas and characters and little small things that really add up from the mannerisms to the way that people walk a lot of that was taught to me by Dusty Rhodes."
Learning from and working with Dusty Rhodes in WWE:
"I was blessed to be with him (Dusty) weekly for years and I don't think people would have Catrina if I wasn't taught the things I was taught with him. I'd like to think of things like when I watch people in the industry that certain things they could do differently from the way they get into the ring to the way they look and the way they look at somebody and the way they walk to the ring it's a bunch of little things that I think Dusty was very big on that. "
The entire show is available for download on Podomatic, iTunes, YouTube, Google Play, Spreaker, Player FM, Tune In Radio or by visiting our OFFICIAL web site tmptofwrestling.com. You can also follow us on Twitter @TwoManPowerTrip