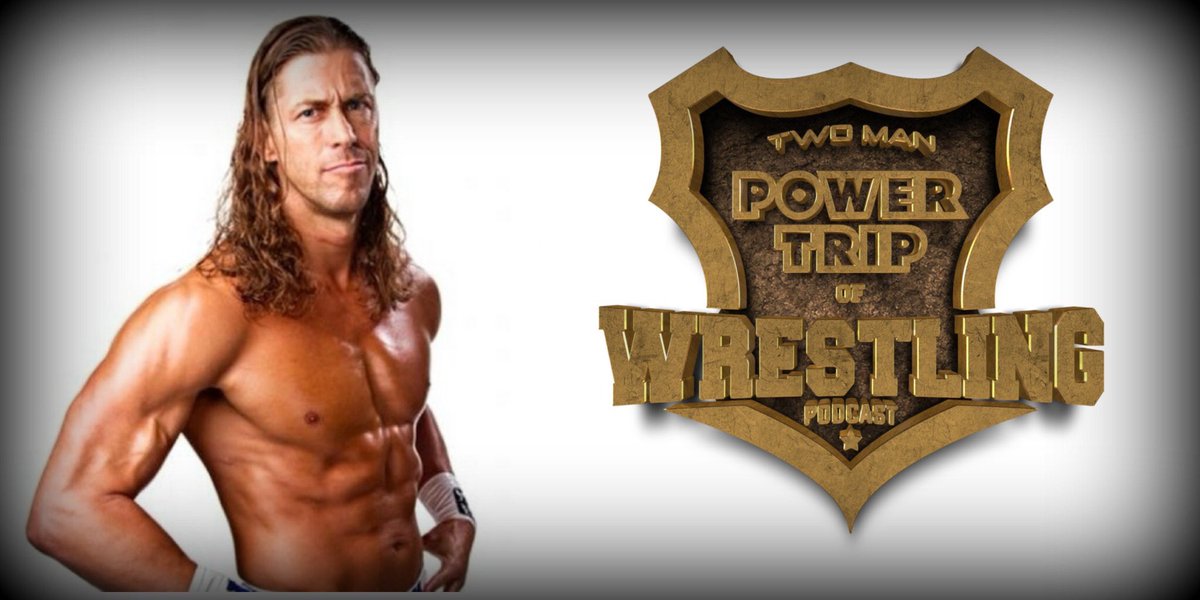 We are kicking off 2017 in a HUGE way as today The Two Man Power Trip of Wrestling welcomes
Stevie Richards
to episode #230. Stevie joins the program to tell us all about his brand new Stevie Richards Fitness program as well as share some amazing stories about his time in ECW, the bWo and of course his longtime career association with Raven. The full episode can be downloaded at this link.


Full Episode Download Link:
https://www.podomatic.com/podcasts/tmptow/episodes/2017-01-02T21_00_00-08_00


Stevie Richards On Raven Helping His Career, Were They Invited To Tag Team Apocalypto?:
Two Man Power Trip of Wrestling #230: Stevie Richards EPISODE PREVIEW:
Launching his new Stevie Richards Fitness:
There is so much noise in the fitness industry and it is sort of like the tech industry and even the wrestling industry. There is so much noise that everyone is trying to reinvent the wheel and with fitness I really think catering to beginners or people with injures and people that don't have the proper foundation for fitness, in simplifying that for them and teaching them how to train that I think I am more than a trainer and that I am a teacher. I want to teach people how to train and workout. There is a saying that a really good personal trainer never has a lifetime clientele. My job is to train people so they don't need me eventually.
Nearly reuniting with Raven for TNA's "tag team Apocalypto":
"In general wrestling and since this is a wrestling interview, there are so many people that make WWE and even people crap on TNA but there are so many people behind the scenes of those companies and sometimes only one person like Jeremy Borash. He pretty much creatively put that whole Final Deletion and everything else together. That is crazy that he is the creative force behind the probably the most popular thing that we've seen in wrestling in years."
"I was just mad that Raven didn't want to be part of the Final Deletion. I was begging to be a part of that. You almost got to see Raven and Stevie Richards "old school" with the Daisy-dukes and half shirt at Apocalypto. I would have out done Shane Helms because I have at least ten other characters. The bWo, the "nest", I would have put on the white shirt and tie and done all the different characters. I would have fell into that lake of incarnation like six times."
The role Raven has played in his career:
"He'll probably charge me or say I owe him money for saying this but I would not be where I am today without Raven. In all seriousness, I wouldn't be anywhere I am psychologically, my mental makeup in the business, how I put a match together and how I can have the psychology which ultimately protected me and Raven did have a hand in grooming me in the way to be more of an entertainer but also protected my body. So at 45 years old being in the shape I am he gave me the tools to have that longevity. There might be people on the indies or people that don't realize just what a power-player that Raven was. Look at the guy was on the cover of the WCW Revenge with Hogan and the nWo and then there is Raven on the cover of the video game? To me that is that his character was every bit as over in pop culture as the nWo and politics aside that kept him down in certain places but Scotty is a character (once again) that went from a complete joke as Johnny Polo to being one of the most over characters not only in ECW history but in my opinion wrestling history. Oh my god I can't believe that I am just going to give him so much ammunition (laughing). I've never told him this by the way. You are the first to hear and that is like an exclusive thing."
Did the nWo approve of the bWo parody:
"I had never met Kevin Nash and it was my first night on Nitro or my second week right early on. I had never met him and was really, really nervous and he put word out that (now I know it is a joke) that he wanted to have a few words with me. Back then it was a little different. There still was that people took their "spot" or took their "character" very seriously and there was still some legitimacy within those characters. Plus they were making a lot of money and we were kind of syphoning a bit of that (laughs) so I can understand but he came up and my back was to him and he was right behind me and I could see his shadow because he was so big and he said "Big Stevie Cool, so we meet at last". I turned around and he was kind of messing with me and I'm paraphrasing this saying; Do you think you do a good impression of me? I said do you think I do? He was kind of staring me down and before he left for the night he pulled me over and said he was just messing with me and he said we think it is great and funny and I thought well thank god because what do you do other than hope you are faster than Kevin Nash and get away from him (laughing)."
For the entire 45 minute interview as well as all of the past interviews from The Two Man Power Trip of Wrestling can be found by subscribing to us on iTunes, Podomatic, Tune-In, Player FM as well as visiting our website www.tmptofwrestling.com. Also follow us on Twitter @TwoManPowerTrip