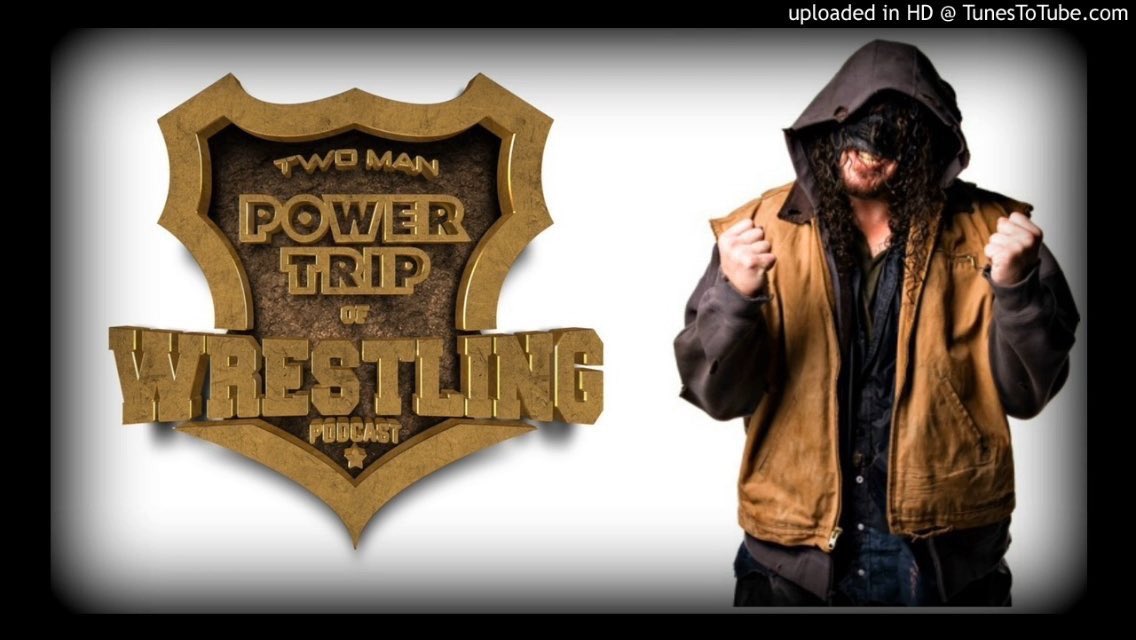 Episode #235 of The Two Man Power Trip of Wrestling features longtime IMPACT Wrestling mainstay,
"The Monster" Abyss
. In this excerpt from the interview with John Poz and Chad, we get to hear what Abyss has thought of Matt Hardy's groundbreaking transformation and his feelings on the Delete or Decay match and feud with Matt and Brother Nero. The full episode is available for download at this link.
Full Episode Download Link:
https://www.podomatic.com/podcasts/tmptow/episodes/2017-01-19T21_00_00-08_00
Abyss On The Broken Hardys vs. The Decay & Matt Hardy's Groundbreaking Transformation:
Abyss Talks His Transformation Into Joseph Parks:
Thoughts on the transformation of The Broken Hardys:
"I think it is incredible and awesome. I think it is groundbreaking in a lot of different ways. Matt and Jeff Both have reinvented themselves and Matt really is the character and he is that. So it is such a great transition for them, so unique the whole angle with the Delete or Decay stuff, The Great War at Bound For Glory and everything that we have done with them has been incredible and I think it has been ground breaking in a lot of ways and very different and very talked about. It has been fantastic and a great effort by a lot of different people."
Becoming a member of The Decay:
"I have been around a long time and had a fantastic career and there has been a whole lot that I haven't been able to do so to do something different at this point I didn't think was possible but the Decay has really been great. It has been such a different side of me. Working with Crazzy Steve and Rosemary has also been fantastic. They are just two pieces of great young talent that are on the rise. So it has been great for a lot of different reasons and the whole Hardys stuff is fantastic and I am proud to see how far we have come as a group in the time year or so we have been together."
The New Look of Abyss:
"I wanted to do something a bit different. The mask I've been in a for a very long time and was very successful with it but my face has been exposed and we have already taken it off so it was an easy thing to me that kind of fit more into the group with the face paint. I started researching it and looking at different stuff and kind of came up with my own thing so I do it with a blank slate each time and it is never the same which is kind of cool. It's something different and another layer to the character I've been able to add over the years."
The chemistry between members of the Decay:
"I don't want to say instant but it was pretty close to being instant. We all got along really well. I've known Crazzy Steve for quite a few years (maybe 7 or 8 years already) from wrestling on the Indy scene and also with TNA since he was with TNA prior to the Decay as well in The Menagerie so I knew him real well. Rosemary, I didn't know at all. I had heard of her but I didn't know her at all but we all three instantly gelled. The way we all three work together we can help each other and pick each other up and it is a great relationship, it is great on camera and there is no selfishness whatsoever on any of the sides."
His first character transformation into the lovable Joseph Parks and working with Hulk Hogan:
It was a ton of fun and huge challenge. It took a lot of work and a lot of creativity and I had a lot of great help with the writers and producers. A lot of it was really me and really who I am and I was just able to mix it and do a complete 360 from Abyss and I just thought about it like that and it was a very big challenge. But it was something that was a lot of fun especially how it was able to come together how it did and it was a great moment for me.
(Hulk) it was another a true honor to work with one of, if not the biggest icons in wrestling. To work with him and have a relationship and get to know him and be around him and we got along fantastic. It was a great expereince and another great moment in my career.
For this and every other episode of The Two Man Power Trip of Wrestling please subscribe to us on iTunes, Podomatic, Player FM, Earpeeler and Tune In Radio. As well as follow us on Twitter @TwoManPowerTrip or just check out www.tmptofwrestling.com