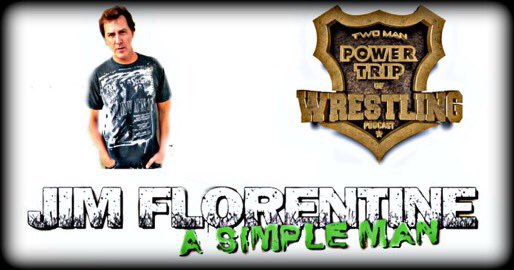 Today The Two Man Power Trip of Wrestling welcomes back one of our absolute favorite all-time guests. He is a respected comedian, established podcaster, actor and former co-host of VH-1 Classic's That Metal Show,
Jim Florentine
. Promoting his newest comedy special "A Simple Man", Florentine spends a few minutes to talk some old school wrestling as well as chat about his son's interest in the old wrestlers and why those guys are so timeless and are still a personal favorite of his as well. We also get some hilarious comments on Donald Trump's White House and it possibly being invaded by pro wrestlers.
Full Episode Download Link:
https://www.podomatic.com/podcasts/tmptow/episodes/2017-01-05T21_00_00-08_00
Does Jim Florentine Think Wrestlers Will Now Take Over Donald Trump's White House?:
H/T to John and Chad for the transcription:
TMPT: With Donald Trump being a good source of material for comedians and the media, is appointing Linda McMahon to his cabinet going to hurt him in terms of credibility and being known as a "celebrity" in the White House:
Florentine: Trump doesn't care which I love. Get Jesse Ventura in there too, he's a little out there but he's got some decent ideas. Throw him in there and give him some kind of title too. Why not throw the wrestlers in there? Make George "The Animal" Steele Secretary of State.
All of the past episodes of The Two Man Power Trip of Wrestling can be found by subscribing to us on iTunes, Podomatic, Tune-In, Player FM as well as visiting our website www.tmptofwrestling.com. Also follow us on Twitter @TwoManPowerTrip