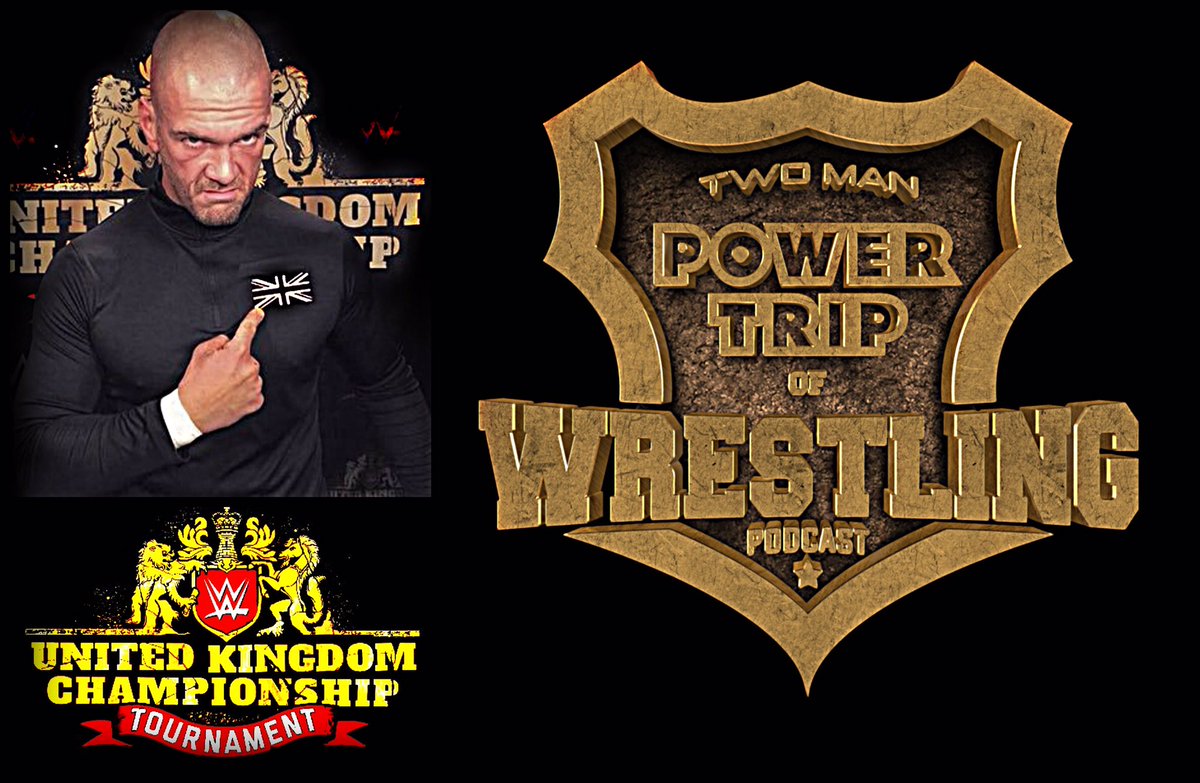 Former WWE NXT superstar and recent participant in the WWE's UK Championship Tournament,
Danny Burch (Martin Stone)
was the latest guest on The Two Man Power Trip of Wrestling. In the episode Burch discuses how he was asked to join the tournament and he comments on the in-match injury that led to his early exit from the competition. You can download the full episode at this link.
Full Episode Download Link:
https://www.podomatic.com/podcasts/tmptow/episodes/2017-02-10T04_31_33-08_00


Danny Burch On The WWE UK Championship Tournament, His Injury & Abrupt Exit:
Did he ever think WWE would hold a tournament showcasing UK talent:
"Wrestling is so exciting at this point in time. Never in my wildest dreams when I first started training to be a pro wrestler 13 years ago (I'll be in my 14th year this year) never would I have ever thought the WWE would be holding a tournament in England to crown a first ever UK Champion. So to be aprart of that is absolutely mind blowing, obviously ground breaking and it was just a really, really humbling thing to get the call to be apart of this. It was absolutely amazing."
Did the location of the tournament meet what he expected from a WWE production:
"It was and more. Being held in Blackpool is obviously hugely significant because that is where Mr. William Regal basically started out applying his trade as a wrestler so it had a very unique heritage to it. At one point in time Blackpool was a hotbed for British wrestling and guys would work on a Tuesday night, Wednesday night and Thursday night and obviously when the season picked up they would work every night. That was the first time I had been to Blackpool. You can put a pin on a map of England and Europe and I've pretty much wrestled there and to me it was being the first time wrestling there. Walking into the building on the first day I just knew that the magic was alive and the place and the whole atmosphere of the place so it was what I expected and more."
The emerging talent of Pete Dunne and British Wrestlers being the best workers in the business:
"Pete is really young and correct me if I am wrong I think he is only 23-24 and he's been to Japan and he's applied his trade and worked on his craft all over the world and I've had the pleasure of stepping in the ring with him for the first time last year and there is no hype for Pete. Obviously British wrestlers aren't hyped up because we don't get the exposure of someone like who is in Ring of Honor for instance in the States and it is catching on now obviously with places like Rev Pro and Pete is so good in the ring from everything he does down to his facial expressions and the way he is, he is just a phenomenal talent. But again and I could be shooting myself in the foot by saying this and I'm being bias but Brtish wrestlers are the best workers in the world and they always have been. From the days of World of Sport and obviously Fit Finlay, William Regal, Dave Taylor, Martin Jones, Mark Rocco and so many guys. We can all work and it is just now that England is getting the look it truly deserves."
What happened in his match that led to the referee counting three abruptly:
"Yeah, I got an enzuigiri to the back of the head and got busted open. I didn't realize it and the ref counted three and I kicked out. You can watch that footage back, I kicked out. I guess the way the match was I'm technically down, the referee counted three so that is the end of the match but realistically it got stopped. Me and Devlin are owed a rematch somewhere, 100%."
Was he supposed to lose that match:
"I'm not going to disclose that."
Extent of the injury:
"I had nine staples in the back of my head. I had no idea I was busted open and it wasn't till I felt the back of my head and the blood was trickling and if you look at the footage I look at my hand and say wow, okay. At the end of the day what we do isn't dance and we aren't dancing so it is just one of those things that comes with the job every now and then."
Is he currently under a WWE contract following the tournament:
"No, I'm not under contract. I am a independent contractor and obviously I am working on the American indies and I just started back with Revolution Pro after the UK tournament. The weekend after the tournament I had a chance to work Jay White from New Japan which was a fantastic experience. But no I am not under contract anymore."
For this and every other episode of The Two Man Power Trip of Wrestling please subscribe to us on iTunes, Podomatic, Player FM, Earpeeler and Tune In Radio. As well as follow us on Twitter @TwoManPowerTrip or go to www.tmptofwrestling.com