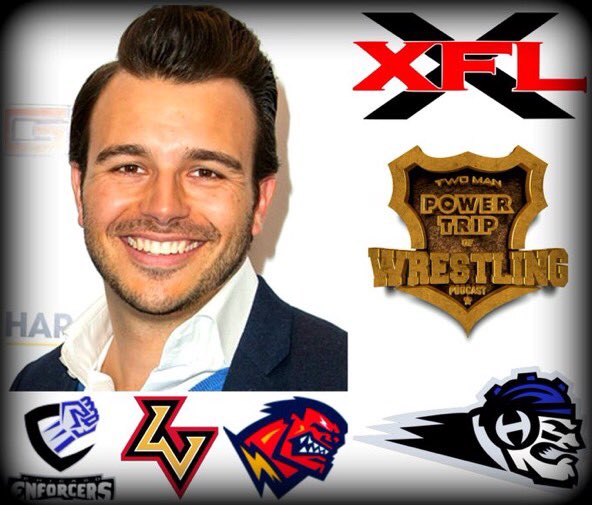 Today The Two Man Power Trip of Wrestling welcomes the director of ESPN's 30 for 30: This Was The XFL as
Charlie Ebersol
joins the show. No stranger to the world of pro wrestling, Charlie's father legendary television executive, Dick Ebersol alongside his close friend Vince McMahon helped create the phenomenon that was Saturday Night's Main Event on NBC in 1985. But in addition to that creative genesis, Charlie takes us deep into the execution of the "smash-mouth" football league as the one year of action on the field led to a lifetime of "arm-chair" quarterbacking by it's detractors and biggest critics.
They were also joined later in the show for a special TMPT EXTRA by WWE Hall of Famer,
Tony Atlas
as he gives John and Chad a look at his tag team with Rocky Johnson as well as his thoughts on a Rocky's son, Dwayne "The Rock" Johnson.