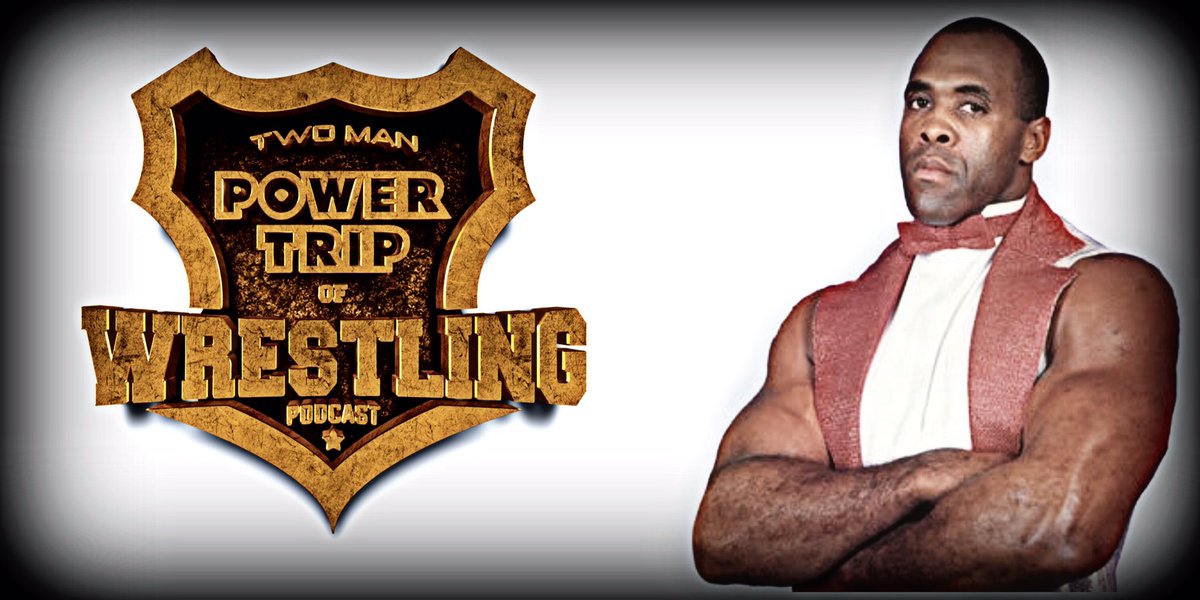 EPISODE 250 has arrived and it is HUGE. It features the one and only "wrestling superstar", former body guard of the Million Dollar Man Ted Dibiase and a former nWo member as the polarizing and controversial
Virgil
joins the show. Virgil talks his hey-day with the WWF, jumping to WCW to join the nWo and why he was a part of so many big moments in both companies overall history as well as why he has become a pop culture icon over the past few years. The full episode can be downloaded at this link.
Full Episode Download Link:
https://www.podomatic.com/podcasts/tmptow/episodes/2017-03-14T21_00_00-07_00


Virgil On His Current Relationship With WWE, John Cena As The Face Of Wrestling, Hanging Backstage:
Virgil On Becoming Vincent In The nWo, How Hulk Hogan Changed WCW, Impact Of The Group:
Feelings on Ted Dibiase:
"My greatest opponent and where I learned so much from was "The Million Dollar Man" Ted Dibiase. He was a mentor. He was such a great teacher and he was a real good friend. He showed you what the wrestling business was all about. When you are with someone almost 24/7 you keep your mouth shut and you learn. You learn from the best and they didn't come any better than Ted Dibiase.. no better at all."
Hulk Hogan being so instrumental in his WCW debut:
"I remember it was Hulk's action. Hulk was the main man in WCW and he brought all the characters in. He brought Ted and myself in and we were numbers 4th and 5th coming into the group. It was Hulk, Nash, Hall, Ted and myself with X-Pac being the sixth.
"We made a whole change to the whole WCW program and we brought in this unit called the New World Order on Nitro. People were going koo-koo for us, they were koo-koo for coco-puffs. Am I right or am I wrong? We brought a whole new thing into wrestling. We took one of their greatest stars that they had in Sting and we had Sting hanging in the rafters like he was an eagle flying high over the whole program and Sting was the one of the biggest men in WCW."
The traditional WCW fans liking the nWo:
"They loved the nWo so much. When we up to places to do shows they ate it up. We went up to Halifax, Nova Scotia to do shows and guess what? They chewed it up and ate it like it was the hottest hot-sauce you've ever eaten in your life. We went to Seattle, we went all the way down to Dallas, Texas and they were loving us. We went to San Francisco, we went to Hawaii and they chewed it up and we went all the way to London, England and they were eating it like it was a hot dog on the 4th of July. People loved it so much and they wanted more and more and more."
The nWo shirt transforming you into a superstar:
"The shirt for us in the top 6 (Hogan, Hall, Nash, Ted, myself, X-Pac) everyone put that shirt on and the people went berserk. But it is still today that when that shirt is on and say I'm wearing that shirt and I'm going through an airport or I'm walking down the street and when people see that shirt they say; "Yo, New World Order, Oh shit yeah can I get a picture with you?". That was magical. It's like being in the Super Bowl and wearing your Super Bowl jersey and wearing it around town."
His current status with Vince McMahon / WWE and being backstage recently:
"With Vince, I guess it is still pretty cool. Vince is continuing on and he's got a whole big corporation he's running. I'm still under a "Legends" contract with having to be at WrestleMania or Summer Slam for the next three years. You have to show up and do a few meet and greets and the people still remember you and they still love you and they still like to talk about it."
"I was in Toronto and I stopped in backstage to go and see some of the boys. I had seen Gallows and the other gentleman (Anderson) and they used to love watching me. I told them that the two of them are doing a hell of a job. I've also known AJ Styles for years and I told AJ that he's doing a good job and to keep on rolling."
Thoughts on John Cena:
"I love John Cena. He is like the Hulk Hogan of his era and that is the era we are in right now. He's like the Hulkster of this era. But I don't think anyone could ever replace Hulk Hogan because he just had that presence about him. He lit the whole arena up and lit the whole ring up and when he wrestled a guy he brought the best ability out of that person."
How did he come up with his over the top social media presence, his Million Dollar Man Go Fund Me Page and his Meat Sauce Mafia:
"Yeah that's me. I've got two agents up in Toronto and they made that up and we give that out to different charities up there. I'm a pretty smooth guy and I'm down on the real side. Any kind of money that we get off of that we send to different charities like Make A Wish foundation because if you do something good something better comes back for you."
"I go over a lot of them. I have an agent up in Toronto and he sends me things and I look at them and I'll say okay this one is cool. I was at Olive Garden today and a couple of guys came up to me that were working there and said; "holy shit no way the Meat Sauce Mafia is here right now". It is all good wholesome stuff."
For this and every other episode of The Two Man Power Trip of Wrestling please subscribe to us on iTunes, Podomatic, Player FM, Earpeeler and Tune In Radio. As well as follow us on Twitter
@TwoManPowerTrip or check out www.tmptofwrestling.com