BRAND NEW PODCAST FEATURING EXTREME ORIGINAL @TheFranchiseSD DEBUTING ON ERIC BISCHOFF'S IRW NETWORK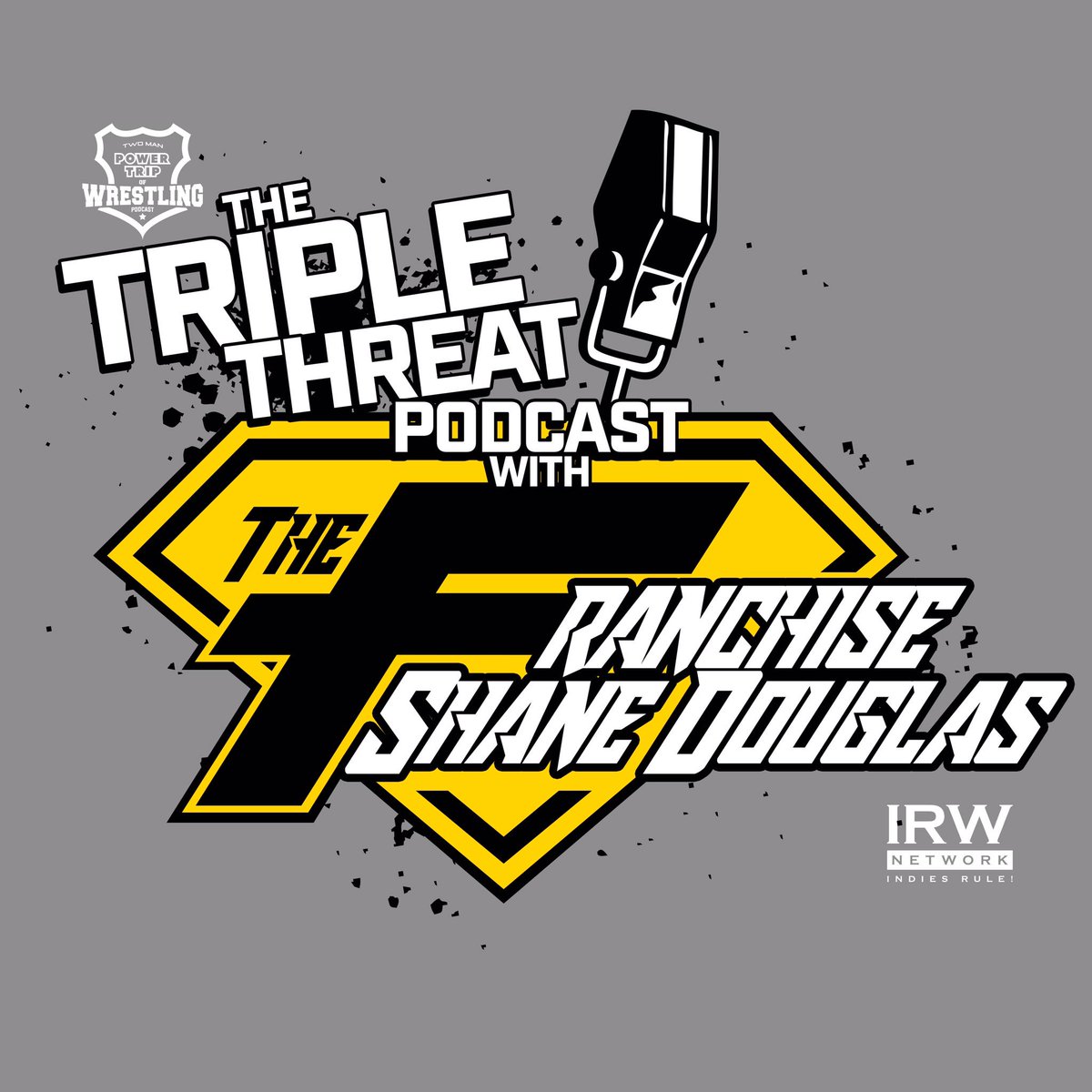 Known for being outspoken and one of the more polarizing figures in pro wrestling's illustrious history, Shane Douglas (affectionately known as "The Franchise") officially enters the world of podcasting with the debuting Triple Threat Podcast.
Alongside The Two Man Power Trip of Wrestling, Shane as well as John Poz and Chad look to create a show featuring an environment where anything goes and topics discussed are not limited to only pro wrestling but a platform where fans can "Ask Franchise Anything". "I have been approached to do podcasts for many years but I feel as if John, Chad and myself have a unique chemistry that will allow fans to feel that they aren't just listening to any old podcast featuring a pro wrestler but three friends shooting the breeze and having open and candid discussions where nothing is off limits."
The podcast will be available exclusively on The Two Man Power Trip of Wrestling's channel on Eric Bischoff's BRAND NEW subscription based media platform, IRW Network (
www.IRWNetwork.com
). Fans are encouraged to participate in the show by sending any type of questions to be answered by Shane Douglas via email to:
thetriplethreatpod@gmail.com
ABOUT Two Man Power Trip of Wrestling - @TwoManPowerTrip
Since
debuting
in January 2015, The Two Man Power Trip of Wrestling has become a strong content provider in the podcast medium and has become a destination for promotion and awareness of individual marketing endeavors involving pro wrestlers as well as large scale wrestling related events. They have garnered mainstream media attention and have been highlighted outside of the "Sports Entertainment" genre having been featured by E! Online, Yahoo Sports, The Washington Post, CBS Sports, Rare.US and named one of
RollingStone
.com's
"18 Pro Wrestling Podcasts To Follow"
.