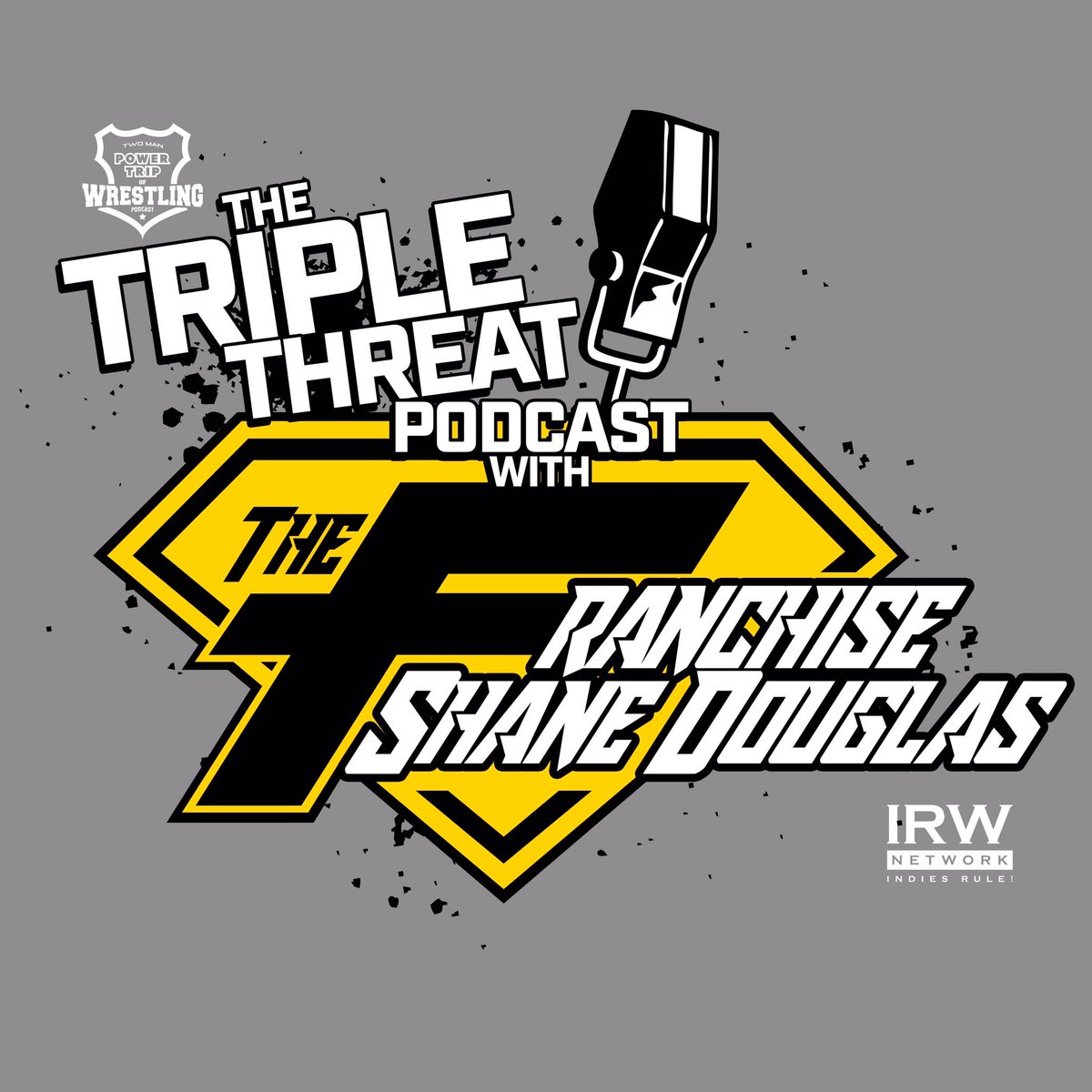 Today marks the release of the OFFICIAL first episode of The Triple Threat Podcast featuring "The Franchise" Shane Douglas alongside John Poz and Chad from The Two Man Power Trip of Wrestling. This brand new podcast can be heard
EXCLUSIVELY
on Eric Bischoff's IRW Network.
In episode #1
Shane Douglas
covers topics both in and out of the wrestling business and answers fan submitted questions about not only his legendary career but also current events and we can guarantee that you will get the unique "Franchise" perspective on everything.
A small sample of topics covered by Shane And The Two Man Power Trip include:
Kathy Griffin
The Reality Show Hunting Hitler
Conspiracy Theories
PC Culture
WWE's low ratings
Bailey using the "belly to belly" suplex
Why Vince McMahon created Dean Douglas
The Full Episode Can Be Heard At This Link:
www.IRWNetwork.com


Episode Preview:
Shane Douglas On Kathy Griffin's Apology To President Trump:
Fans can submit questions to "Ask Franchise Anything" by emailing thetriplethreatpod@gmail.com or by reaching out on Twitter @TheFranchiseSD & @TwoManPowerTrip. Please subscribe to the The Two Man Power Trip of Wrestling's Channel on IRW to get every new episode of The Triple Threat Podcast.
--
-----
@TwoManPowerTrip
www.tmptofwrestling.com