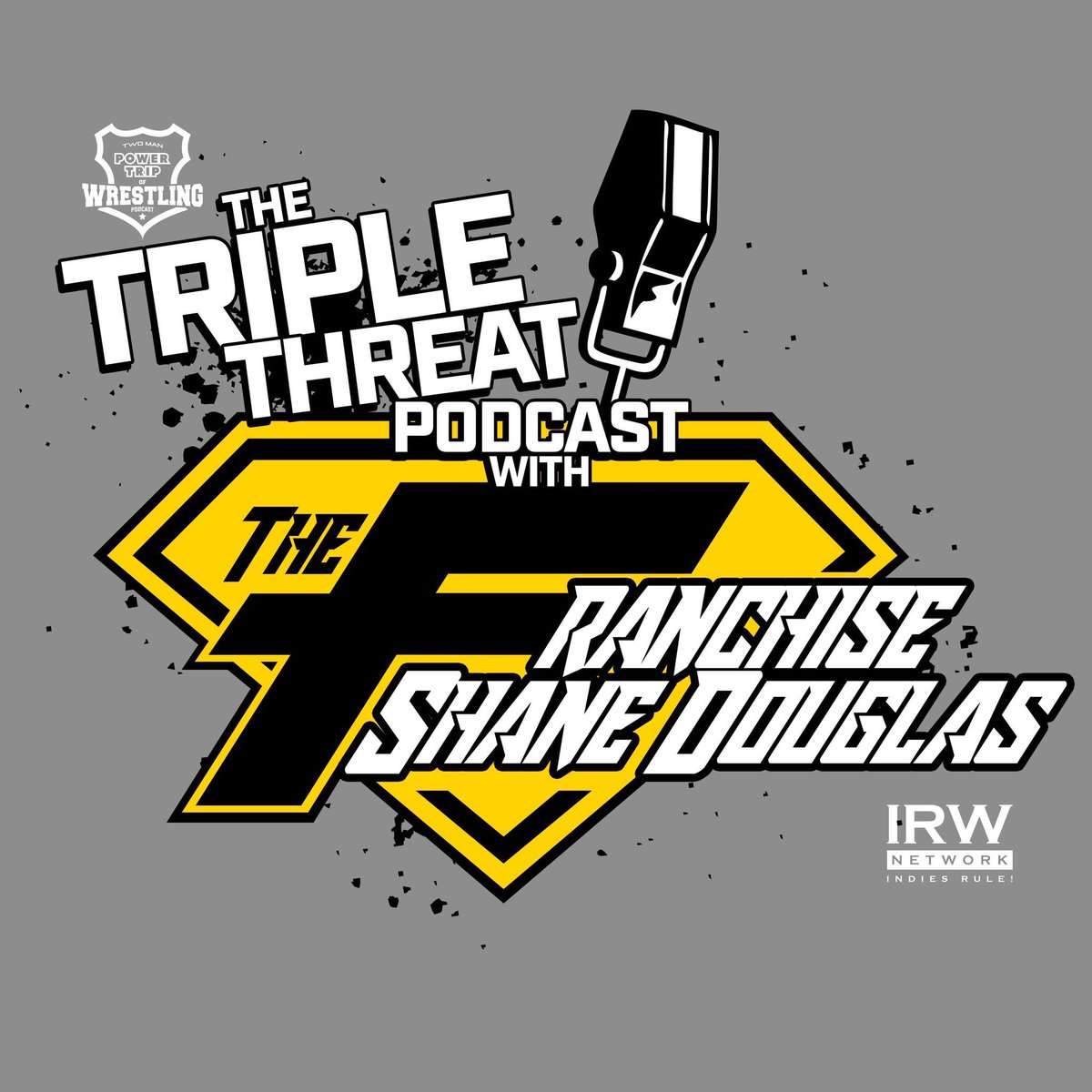 Episode #7 Of The Triple Threat Podcast featuring
"The Franchise" Shane Douglas and The Two Man Power Trip of Wrestling
is NOW available and streaming on the IRW Network. This week, Shane, Chad and John Poz talk Senator John McCain's cancer announcement and how it may impact the healthcare bill, OJ Simpson's parole, Shane McMahon's helicopter incident, Kurt Angle/Jason Jordan and was Shane ever considered to replace Shawn Michaels in the Rockers?
Full episode link here:
https://irwnetwork.com/home/playaudio?id=302
Shane Douglas Shoots on Jason Jordan Being Kurt Angle's Son, How Lame The Story Is:
Was Shane Douglas Asked To Join The Rockers? Early Relationship With Shawn Michaels:
Can you "Stump the Franchise"? We highly encourage fans to submit questions for the "Ask Franchise Anything" segment by emailing thetriplethreatpod@gmail.com or also by reaching out on Twitter @TheFranchiseSD & @TwoManPowerTrip. Please subscribe to the The Two Man Power Trip of Wrestling's Channel on IRW to get every new episode of The Triple Threat Podcast.