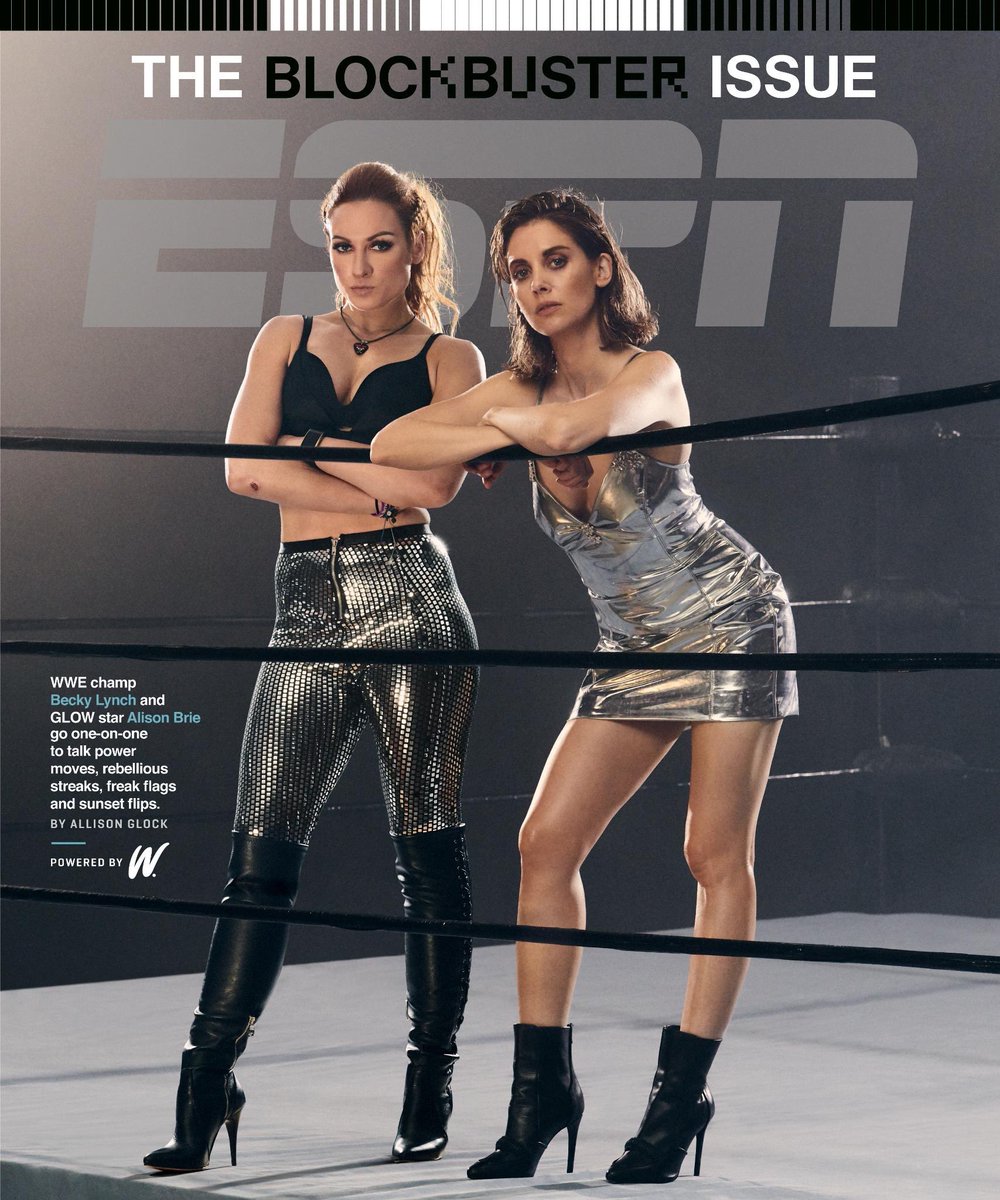 RAW Women's Champion
Becky Lynch
, along with
Alison Brie
, the star of Netflix's "GLOW" show, will be on the cover of ESPN The Magazine.
Lynch is the first WWE Superstar to appear on the cover of
ESPN The Magazine
. Lynch and Brie, who appears on a show based on the 1980s Gorgeous Ladies of Wrestling promotion, sat down for an interview to talk about the hurdles they face in their respective careers, how tough women are, and more.