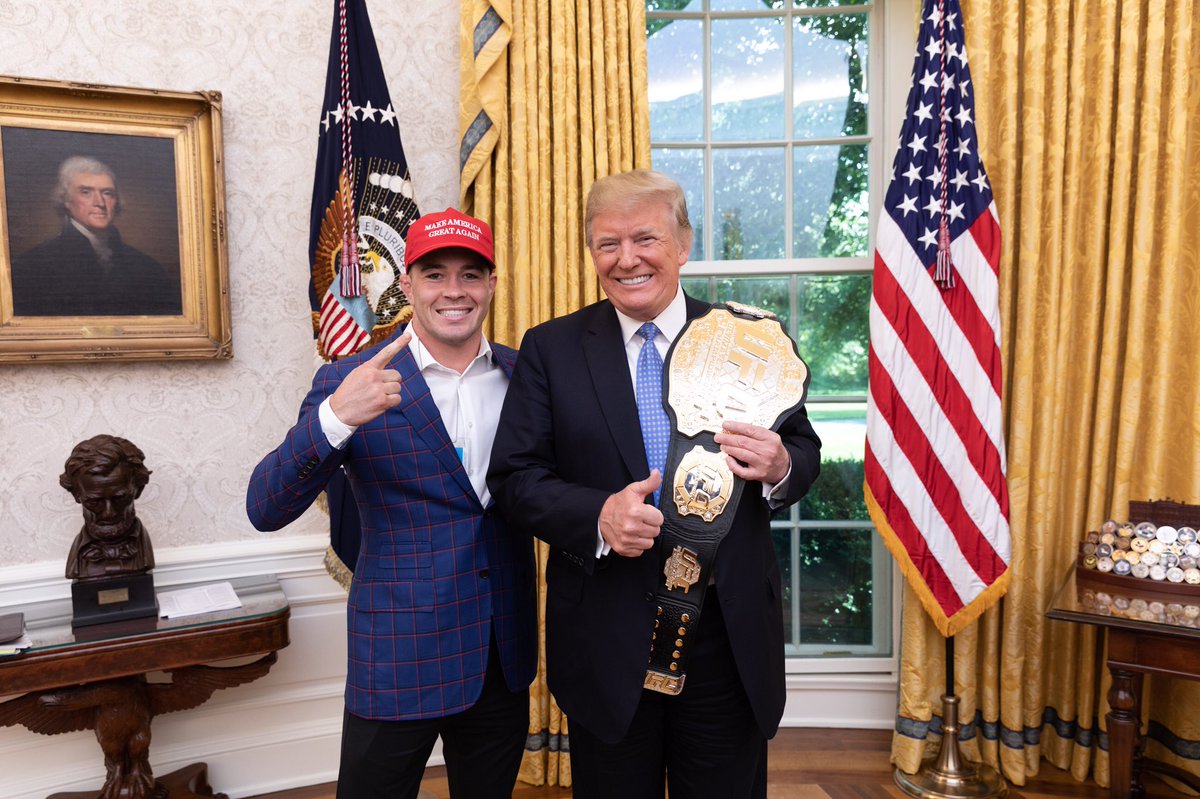 Dumb and Dumber
UFC
welterweight,
Colby Covington
is planning to make the transition to the
WWE
(or I guess any promotion that would have him) at some point next year. He says he will legitimize pro wrestling to the point where most fans will forget it's "scripted entertainment."
"My thing is I want to go to WWE and make wrestling real again," Covington told MMA Fighting. "I want people to get behind it and think that it's real. You ain't going off the top rope on me because I'll take you out with a double leg, you ain't gonna get up there. So I'm looking to go over to WWE and make wrestling real again in the near future. Until then I'm gonna be retiring all the old fogeys over here in the UFC."
Read more from
MMA Mania here
......